Significant increases in the minimum wage have grim consequences. Labour still accounts for a large proportion of the costs for greenhouse horticulture companies. For the IPM Essen we investigated the minimum wages in the Netherlands, Germany, Brazil, the United States, Canada and Asutralia. We described the findings in six blogs. In the same blog you will read four tips how you can combat the increasing minimum wages.


One solution to combat with increasing minimum wages is logistical automation. Automation of certain labour operations reduces the number of man-hours required. Production process costs can be significantly reduced by replacing certain operations with a logistics system, intelligent cameras, or robotics. This way, among other things, production can be increased and product quality improved. In addition, automation can improve ergonomics, make the organization more flexible, and create peace on the work floor. The automation of labour operations incurs high costs at the beginning of the process but is cheaper in the long run. There are costs savings because a smaller workforce is required.


In 2017 we worked hard on a series of innovative solutions using robotics. These proven technologies can help you reduce the impact of rising wage costs. Smart Destacking automatically destacks your trays, Smart Placing automatically sets down your plants in the tray, Smart Wrapping automatically wraps your tray in a sleeve, and Smart Labeling stickers and labels your pots automatically.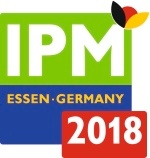 Do you want to know more about our robotics solutions? Please join us at the IPM Essen. You'll find us at booth D26 in Hall 3.
As in previous years, we can give you a free online access code.
Simply click on the button below and fill in the form to receive your free online access code for IPM Essen.