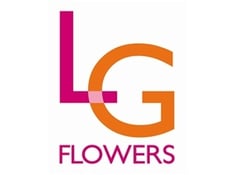 Gerbera producer LG Flowers (the Netherlands) saw an opportunity to effect a labour saving change in the processing of gerberas. WPS and LG Flowers have together designed a system that fully meets the needs of the latter company. The basic principles governing the design of the WPS processing system were: a faster response to customer orders, a more stable working environment, continuous supply to the cut flower processing lines and creating sufficient stock for an hour's work.
The processing system starts with the fully automated collection of flower buckets from the pipe rail trolleys. Relevant flower properties taken from the Nitea registration system are connected to WPS software, thereby eliminating the need for camera assessment. An upper level has been created for buffering buckets to retain a maximum of space on the production floor below. This buffer provides working stock for one hour. Buckets with flowers in the buffer zone can be transported to one of the three cut flower bunching machines or to the bouquet processing lines, as required. A continuous supply to the bunching machines reduces labour requirements considerably. The workplace subsequently becomes a much more ergonomic place for employees hooking flowers into the processing lines, which in turn improves the utilisation rate of the bunching machines substantially.
WPS automation is now also available for growers of cut flowers
Extensive automation is not yet par for the course in the cut flower sector. WPS has built its reputation on offering solutions to the pot plant industry. The system to be implemented at LG Flowers makes use of modules that have been proven within pot plant companies. Worldwide, WPS has put more than 150 automation solutions in place, including conveyor belts, and sorting and delivery systems with camera assessment.
WPS has identified a market for logistics systems at cut flower production companies. LG Flowers chose WPS as a supplier for the total package provided by WPS, including logistics consultation and full project realization, and also comprising a proven software package and a proven service department. Click for more informatie about automation for cut flowers.
Are you looking to improve your efficiency? If so, get in touch with us today so we can join forces and find the best solution for your company together. Get in touch!